DragonCon 2001
A Pernese Handfasting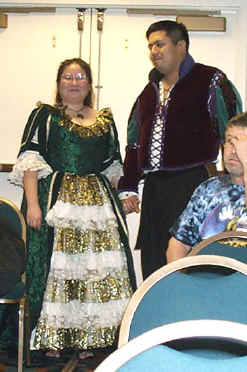 After the introductory information, we had a real handfasting ceremony. Amazingly enough, Danny managed to keep it a surprise from Esther.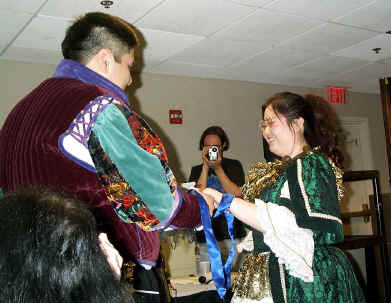 Not too surprisingly, hands are symbolically bound as part of the ceremony.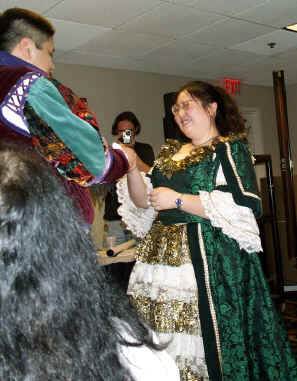 An exchange of tokens, gold coins I believe.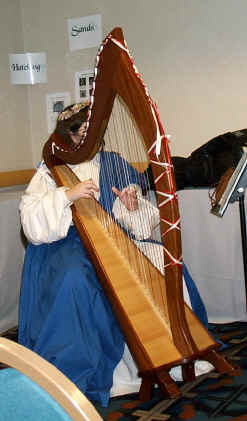 What handfasting would be complete without a harper providing music for the ceremony? She also sang a very lovely song that I think was written for the occasion.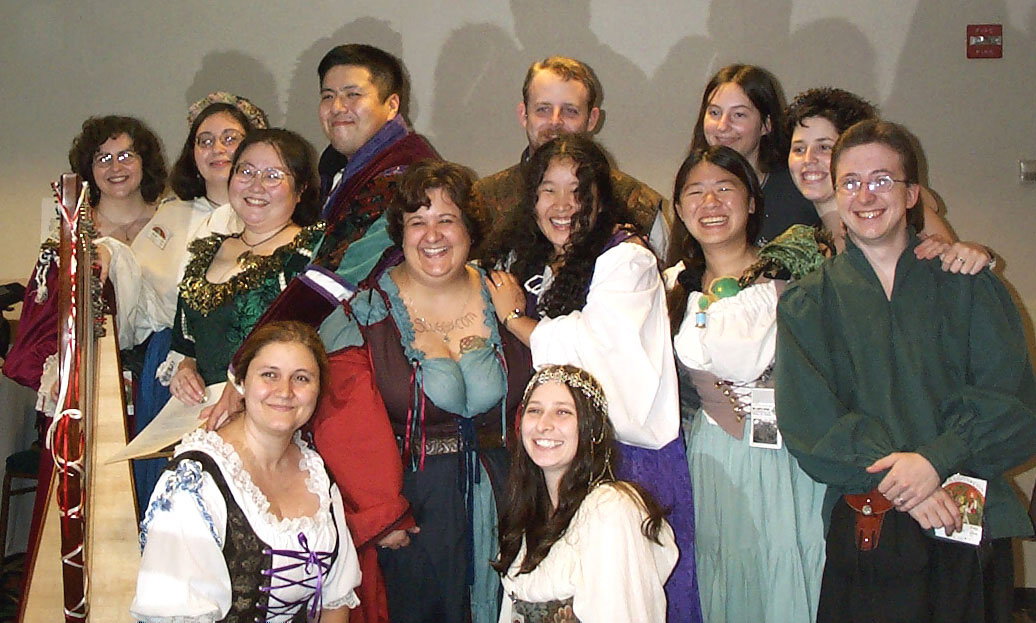 Esther & David and all their friends from VirtuaPern.