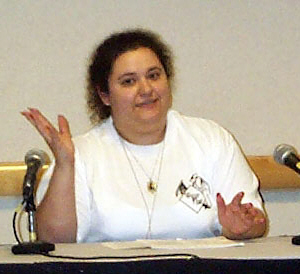 As usual, Anna kicked off the Pern part of D*Con with "Welcome to Weyrfest". This may be the last year of such a welcome, however, as next year the track is being revamped to include all of Anne's worlds.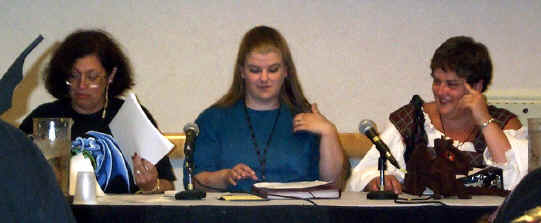 Next up was "Pern Fandom: What is it and how do I play?" lead by Monica, Kelli, and Tina.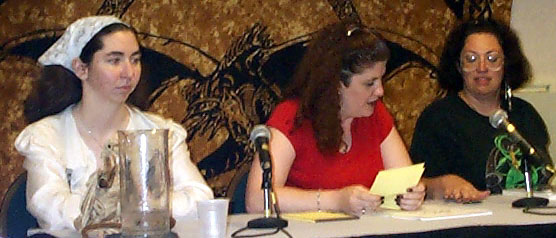 Skipping ahead we have "All that Glitters". Keri, Lisa, and Monica let us know that having a gold or a bronze is not just all fun and games, it's Work!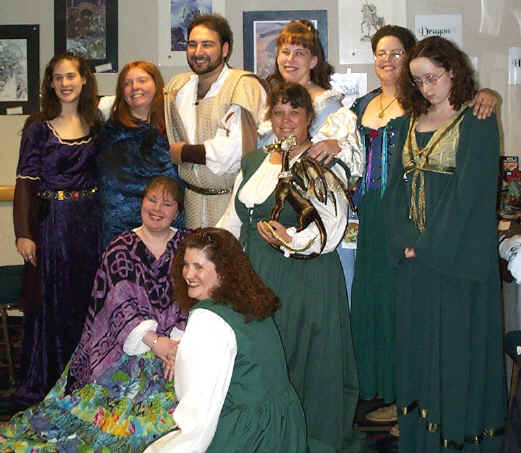 The Not Ready for Journeymen Players treated us to a fine portrayal of a goldrider candidates class. In the back we have Natalie, (eek I missed a name, help anyone?) , Travis, Angel, Lor, and Megan; in front are Cissy, Lisa, and Cherie. More...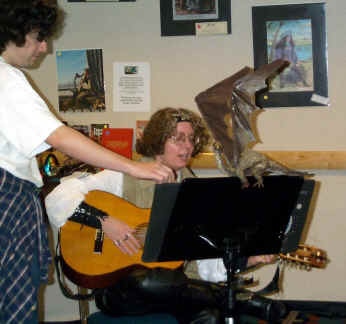 Teri, the filker performed for us at the Harper Hall hour. She has an amazing number of songs about Canth. Care to guess her favorite dragon? Her firelizard CB is a brown of course!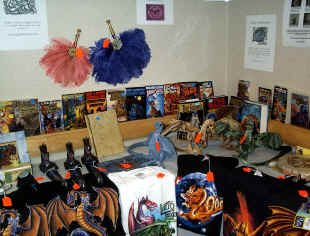 The Hatching Sands prizes, donated by a number of fabulous sponsors. More...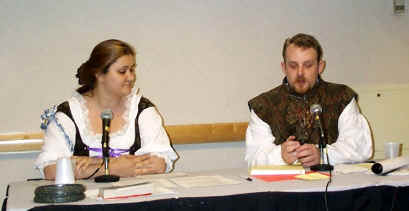 ? and Peter lead the panel about Handfasting. After the informational portion we were treated to a real handfasting ceremony, much to Esther's surprise. More...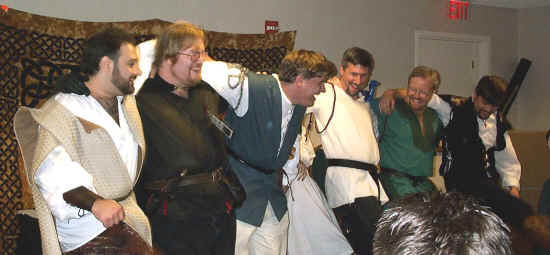 After the women's costume contest, we contestants came back in the room doing a congo line. Not to be outdone, the men treated us to a lovely show of legs a la Rockettes. More...